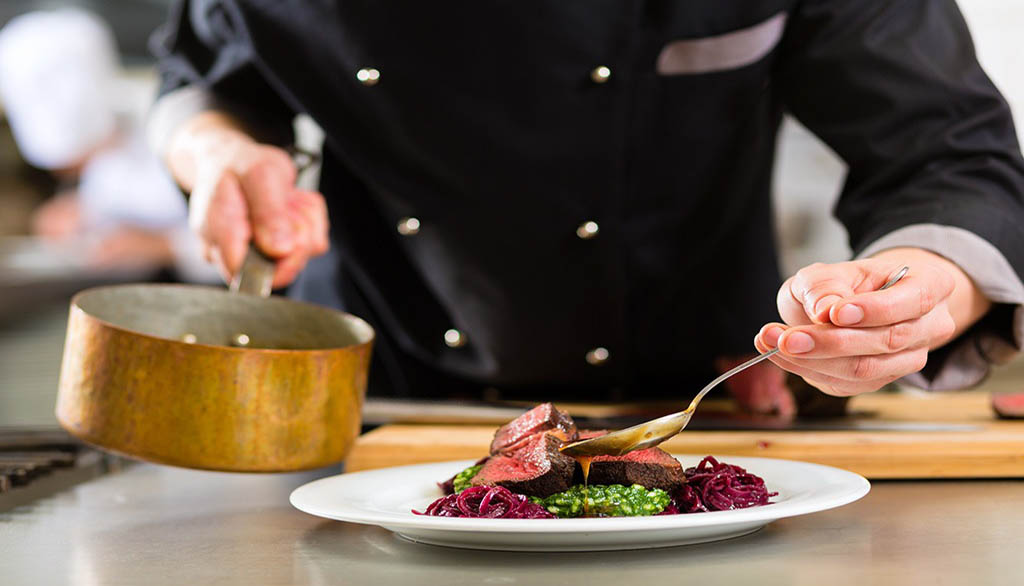 17 Mar

Some French Recipes You Can Easily Make At Home

When it comes to cooking French food, it is not an easy task. The cooking needs a lot of practice to give that authentic French taste. For a normal person to make food From French cuisine is tough. However, there are a few recipes in the cuisine that are easy to make and can be made in your own house. These are some of the staples of France and are usually cooked in the homes of the natives.

Here are all the recipes that you can make at your home:
Quiche Lorraine
Quiche Lorraine is an egg pie that is the native of Lorraine. There are many variations of this dish. However, we will be making the bacon and gruyere recipe.
Ingredients
Slices of bacon- crumbled
Layer of pastry dough
Half and half
Eggs
Salt as per taste
White pepper
Grated nutmeg
Gruyere cheese
Method
Take a deep pie pan and fit the pastry sheet into it. Also, put the oven on preheat at 375 degrees.
Now start layering on top of the pastry. First, start by sprinkling the bacon pieces.
Take eggs and beat them together with salt, pepper, half and half and nutmeg powder.
Pour this mixture into the pan and top it off with some cheese.
Now put the pan in the oven and bake it for 45-50 minutes.
Check that the eggs have settled in the middle and take the pan out.
Let it cool a little and serve the dish.
Steak Au Poivre
It is one of a perfect main course dinner or lunch meal in the French Cuisine. This is the easiest steak recipe that can be perfect for those fancy dinners you cook for your family.
Ingredients
1-inch thick steak strips
⅓ teaspoon black pepper
two teaspoons kosher salt
⅓ cup shallots- chopped
one tablespoon olive oil
½ cup cognac
¼ cups butter
¾ cups heavy cream
Method
Take the steak strips and season it on both the sides with pepper and salt.
Take a heavy pan and heat olive oil in it. Put the steak in the pan and sauté as many as you can at a time.
Cook each steak for 2-4 minutes on each side.
Now take the steak off the pan and put them on a heatproof dish.
Now add one piece of butter and skillets on the pan and sauté till it's cooked.
Add cognac and let the mixture boil for 3-4 minutes.
You will see the sauce thickening. Stir the mixture into cream and add another piece of butter in it.
Make sure you keep stirring the mixture constantly so that no lumps are formed.
Pour it over the steak and serve.
Bacon, Egg, And Swiss Soufflé
Soufflé is one of the most famous dishes in France. Soufflé in French means to blow. The soufflé is made with eggs and flour and can be made into a sweet dish or a dish like the one we describe below.
Ingredients
Bacon slices
Croissants
two tablespoon flour
Eggs
Half and half
½ teaspoon salt
⅛ teaspoon black pepper
¾ cup Swiss cheese
⅓ cups onions
one tablespoon parmesan cheese
Method
Microwave the bacon on high heat for over 7 minutes so that it is cooked properly.
Now preheat the oven to 375 degrees.
Take the croissants and spread it on the surface. Pinch all the edges inside.
Roll the croissant into a larger square and cut it into four small squares.
Take four ramekins and layer the four squares into them and make sure they do not tear.
Take four eggs and beat them together.
Add the other ingredients in them and pour this batter into the ramekins. Now put the mixture in the oven.
Bake for 20-25 minutes and you have you soufflé ready to eat.
So wait no more and start making these amazing easy French dishes at your home and don't shy away from experimenting with the ingredients.