16 Nov

Ten French Cuisines You Can Make In Ten Minutes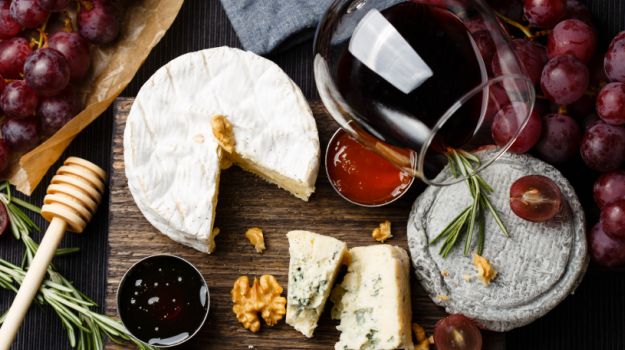 For centuries, humanity has been surprised by the supposed elegance of what comes from France. As if that country were synonymous with inscrutable exquisiteness, quality, and sophistication, everything that can be cataloged as French has been used in the pursuit of good taste or style, even when it comes to the French cuisine.French food is one of the biggest obsessions around the world with its reference to cosmopolitan romanticism.
We have established the land that saw the birth of Marie Antoinette that being French is a mixture of elements, thoughts, extraordinary details and a bit of arrogance in the perfect balance of your being.
Therefore, when a refined dinner plan is required and the compulsory points of a very chic night are mentioned, the first thing that usually comes to mind is that famous, prestigious and elegant cuisine that has spread successfully throughout the globe.
Read on to find the top 10 French recipes for the perfect dinner evening that you can prepare in ten minutes or so to organize a magical Parisian evening with an amazing simplicity & elegance.
Coq Au Vin
Coq Au Vin is an ideal French dish that consists of braised chicken in a pool of red wine and assorted vegetables like mushrooms and lardons. It also occasionally contains garlic though it is optional.
Lyonnais Salad
A Lyonnais salad from the magical city of Lyon is a perfect choice for a light dinner. Accompany it with a good glass of white wine and some seductive candles on the tablecloth and be prepared for an enchanting evening!
Croque-Monsieur
There is nothing more appetizing than a French sandwich to close a night with a flourish and without a fear of calories. A Croque-monsieur is a ham and cheese sandwich. It is easy to make and can be topped with a fried egg for extra yumminess!
French Omelet
Eggs for dinner? Yes, it sounds strange, but it's fast, cheap and very sumptuous. Remember that in most recipes, what matters the most is the attitude and the setting; do not forget the candles, the flowers, the tablecloth and the appropriate cutlery. Add a perfect French Omelet to that, and you have yourself a winner!
Cabbage Quiche
Cabbage quiche is as easy a recipe as it sounds. However, with this dish, it will seem that you spent hours in the kitchen and that you are a chef disguised as a home cook. To save time, buy a ready made puff pastry base, and you'll have the most delicious and effortless dish ready in a matter of minutes!
French Chicken
French chicken is essentially grilled/pan-fried chicken in a lemon sauce. There are some regions of France where this recipe is prepared by adding sprigs of dried lavender to add an extra oomph to the recipe. This recipe is a crowd favorite!
Mustard-Herb Butter Salmon
This salmon dish is an excellent, healthy and nutritious alternative for a night full of laughter, wine, grapes, the odd dessert and the starry night sky.
Escargot Stuffed Mushrooms
The truth is that very few people consume snails in a typical diet, but it is exceptionally decadent. Stuff pan fried snails with Shitake mushrooms and bake it for a few minutes to get a hassle-free, yummy dish ready without breaking a sweat!
Avocado And Romaine Salad
This is a perfect salad to put together on a table full of alternate sandwiches, bread, a rich soup or cream, fruits, and desserts. It is healthy, yummy and guilt-free food that can be prepared within 10 minutes.
Lobster Bisque
This creamy, velvety soup with pieces of cooked and decadent lobster is another classic French dish. What's amazing is you don't need to be French to cook it perfectly! Add paprika and white wine for an added depth of flavor.
French cuisine is an art and with good reason. It does not have to be particularly expensive with exotic ingredients or take hours in the kitchen to prepare. These easy-to-prepare yet straightforward ten recipes can be made any time of the day. If you are a foodie but don't like to spend too much time in the kitchen, this these are elegant dishes yet are the true definition of comfort food!